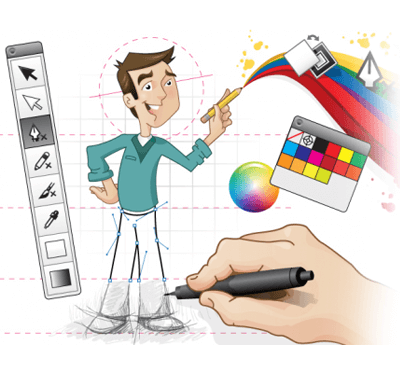 SM Infotech makes custom designs for a variety of websites and software. We provide modern, innovative, affordable web 2.0 solutions both for individuals and companies. We design small and big sites, implement the necessary add-ons and functionality, integrate your site with CMS, forums, blogs, control panels, galleries, and more. Whether it's a new website, blog skin, cms skin, forum skin, cpanel skin, e-commerce, or any other custom request, we will provide you with the top-notch quality web 2.0 layouts, programming, and relevant interactivity.
We are committed to provide high quality web design services and cutting-edge solutions for any project. We approach each web design in an individual way and strive to provide the best services for each client. No matter how complex your project can be, our experienced website designers will be able to provide you with a solution online. We will be able to give you a professional advice on how to improve your online presence and benefit from our services. We always make sure we are able to meet your needs before the order process, by sending out a comprehensive questionnaire to each and every client. That way, we can guarantee that you will receive 100% high-quality service from SM Infotech. If you want to stand out from the crowd and have an outstanding look online, we will be happy to help you!
How does the process go?
Communicating with a client, understanding the client's goals, audience and preferences. Each client receives our questionnaire to fill out, which will keep all the details of the project documented
Planning the content and structure of the web site, establishing timelines and development solutions.
Creating the interface, showing it to the client, if necessary, revising it.
Coding the interface, showing the coded site to the client, if necessary, revising it.
Site goes live.